Only parents have the ability to add children to their Greenlight account.
To add a child to your account:
1) From your Parent Dashboard, tap the settings gear icon in the upper right hand corner.
2) Select "Add a child" from within the Your Family section of the settings page.
3) Enter the necessary information, and once you've successfully added a new child, we will begin the process of creating their card, and we'll send it to you within 5-10 business days.
Note: This card will not be a custom card. These must be ordered separately.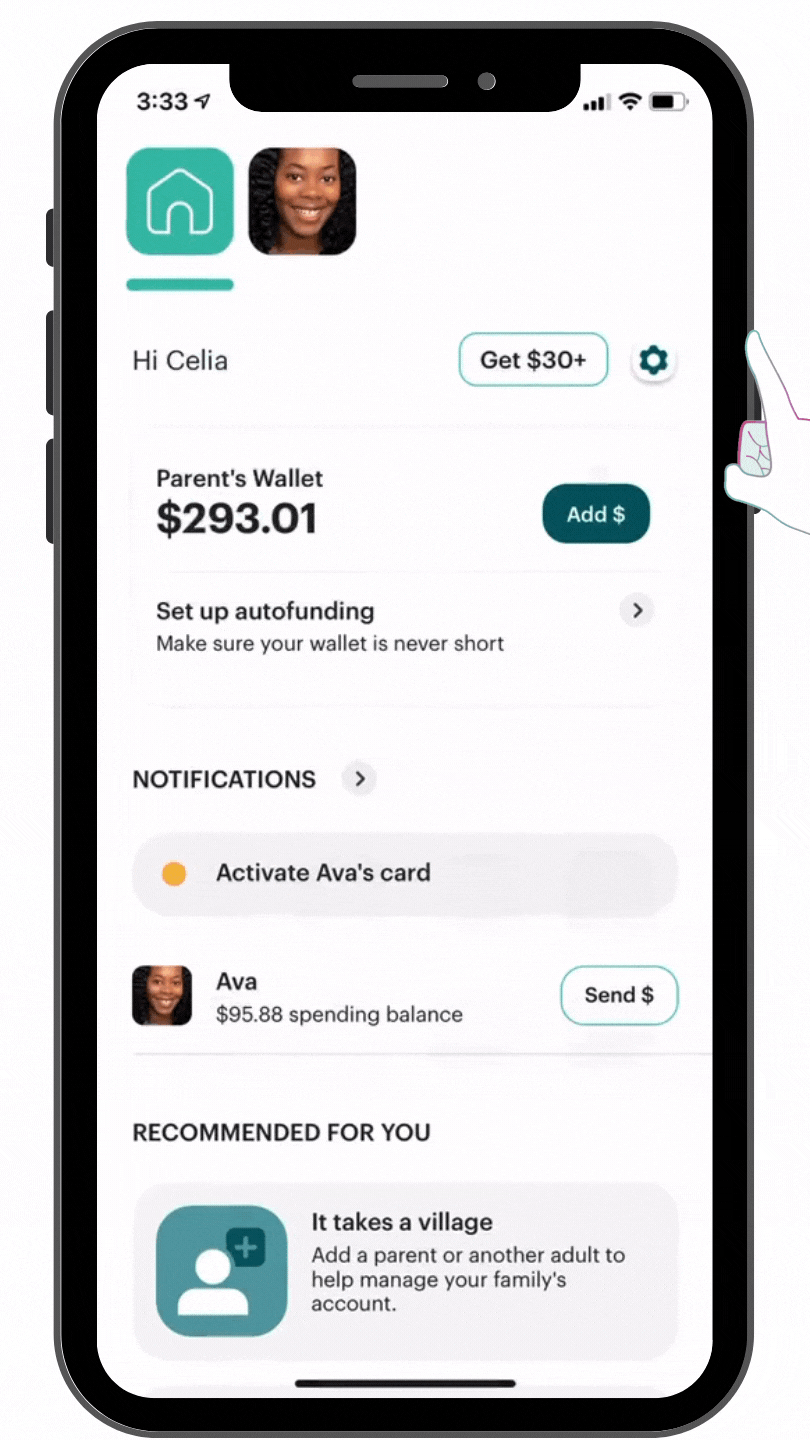 If you want to remove a child from your account:
Please send us a note at support@greenlight.com with the name of the child you'd like to remove.
If you want to cancel a child's card completely, thus removing them from your account:
Please call us at 888-483-2645.